NOTE: This download expired May 31, 2018. See message below.
Written by
Summary: This week's topics of debate include Facebook, US tariffs, self-driving cars, gun safety regulations, and more!
Released: Filed Under: Expired
About "Protesting Gun Violence"
This download is one of a previous season than the current one. Only LIFETIME Curriculum Access subscriptions are allowed to download this archived material. In order to access it, you must purchase the
LIFETIME Curriculum Access
.
On Saturday, March 24, thousands of young people across the United States gathered in cities to march and protest gun violence, brought to light most recently by the school shooting in Parkland, Florida. The Parkland shooting, the worst school shooting since Sandy Hook in 2012, spurred individuals to speak out and demand legal reform to address the epidemic of violence. Last week, an estimated 1 million students national participated in a class walk out as a part of a 17-minute protest against government inaction on school safety reform.
In response to the increasing protests, gun rights activists held counter rallies, increasing their cries for the need for fourth amendment gun protections. These protests were largely drowned out by the wider demand for increased safety. Most attention the counter protests have received has been condemning, with critics asking how anyone could respond to child shooting protests with callous gun rights arguments. Policy makers have yet to decide how to handle growing public unrest and safety concerns for America's youth.
This week's topics of debate include Facebook, US tariffs, self-driving cars, gun safety regulations, and more!
Directions
Download the document with the button above. Study this release and get to know it well. File and print as necessary to prepare for your upcoming competition.
This download is exclusively for Monument Members participating in Season 19. Any use outside this membership is a violation of U.S. Copyright Law and violators will be prosecuted.
As always, double check all claims, warrants, hyperlinks and the current news in case any changes have occurred that will affect your competition.
Do you have questions about this download? Tap in your comment at the bottom of the page. The author, the site owner, or another member will most likely reply.
Permission & Usage
Click Here for complete information on permissions. All membership content is proprietary intellectual content, so please respect its copyright. Simply put, if you are not a Monument Member, you may not use it or share its content. If one partner of a debate team is a member and the other is not, the one who is a Monument Member must be the controller of the logins, downloads and incorporation of the Monument Membership material. Sharing logins is strictly prohibited.
Would you like to join?
Downloads like these don't grow on trees. They take hard work from experts. But we make it easy and affordable with a membership, and we'd love for you to join us! Fill out the fields below to be included in all that Season 19 has to offer:

Click here for more information.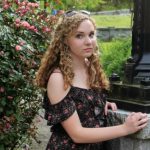 Rachel Donka competed in NCFCA and Stoa for 6 years. Over the course of her competitive years, she participated in 12 different speech events and three styles of debate, ranking highly on the national level. Her NITOC victories include 1st in Lincoln-Douglas, 2nd in Parli, 3rd in extemp, and 2nd in overall national ranking in 2016.