NOTE: This download expired May 31, 2018. See message below.
Written by
Summary: Objectionable speech, physician assisted suicide, the death penalty, North Korea, affirmative action, STEM vs Liberal Arts, privatization, and more!
Released: Filed Under: Expired
About "Barbara Bush Bashing"
This download is one of a previous season than the current one. Only LIFETIME Curriculum Access subscriptions are allowed to download this archived material. In order to access it, you must purchase the
LIFETIME Curriculum Access
.
This week, Barbara Bush passed away. She was the wife of George H.W. Bush, the mother of George W. Bush, and by all accounts a sweet, tenacious, wonderful woman. On a day mainly marked by outpourings of grief and affection, one voice on Twitter took a different perspective. Randa Jarret, an English professor at Fresno State University, tweeted:
"Barbara Bush was a generous and smart and amazing racist who, along with her husband, raised a war criminal."
She followed that remark with others that shouldn't be repeated in polite company. Of course, Jarret was met with a firestorm of criticism, which she weathered by bragging about her tenured status, which provides her with excellent job security. It may, in fact, be impossible for Fresno State to fire Jarret, even if they desired to. The question isn't whether or not the First Amendment protects objectionable or even crude speech, because it does. The question is whether or not we should, as a society, censor or oppress those who say things we disagree with. Jarret's tweets were terrible, rude, and unseemly.
This week Parli debaters get to decide how society ought to handle legal but objectionable speech.  Other debates include physician assisted suicide, the death penalty, North Korea, affirmative action, STEM vs Liberal Arts, and privatization.
Directions
Download the document with the button above. Study this release and get to know it well. File and print as necessary to prepare for your upcoming competition.
This download is exclusively for Monument Members participating in Season 19. Any use outside this membership is a violation of U.S. Copyright Law and violators will be prosecuted.
As always, double check all claims, warrants, hyperlinks and the current news in case any changes have occurred that will affect your competition.
Do you have questions about this download? Tap in your comment at the bottom of the page. The author, the site owner, or another member will most likely reply.
Permission & Usage
Click Here for complete information on permissions. All membership content is proprietary intellectual content, so please respect its copyright. Simply put, if you are not a Monument Member, you may not use it or share its content. If one partner of a debate team is a member and the other is not, the one who is a Monument Member must be the controller of the logins, downloads and incorporation of the Monument Membership material. Sharing logins is strictly prohibited.
Would you like to join?
Downloads like these don't grow on trees. They take hard work from experts. But we make it easy and affordable with a membership, and we'd love for you to join us! Fill out the fields below to be included in all that Season 19 has to offer:

Click here for more information.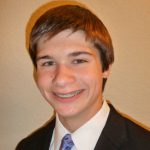 Mark's competitive history includes top awards in policy, Lincoln-Douglas, parli, extemp, and apologetics in NCFCA and Stoa. He is currently an honors student at the University of Texas, dual-majoring in the Plan II Honors Program and the School of Business. Through his connections with forensics and writing for Monument, Mark earned an internship at the Texas Civil Justice League, where his research aims to increase stability and fairness in Texas' civil justice system. In his spare time, Mark plays for UT's rugby team.