Download "Preseason: Introduction to Public Forum" Preseason-4-Introduction-to-Public-Forum-Debate1.docx – Downloaded 100 times – 463 KB
Written by
Released: Filed Under: Instruction, Public Forum
Free through August 10, 2018.
Keep the content coming...
JOIN TODAY!
About "Preseason: Introduction to Public Forum"
Mike Wascher helped contribute to this download.
Public Forum Debate is a 2-on-2 debate format hosted by the National Speech and Debate Association. They debate balanced resolutions that are released monthly by the league. This preseason document introduces you to this most exciting debate event.
Simple Explanation of Public Forum Debate
The Structure of Public Forum Debate
Understanding the Release of Resolutions for Season 19
Monument Member Resources
Sample Download
Would you like to join?
This download is free through August 31, after which it (and the other downloads) will be available only for Season 19 Members. We'd love for you to join us! Fill out the fields below to be included in all that Season 19 has to offer:

Click here for more information.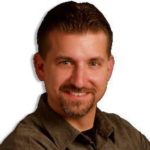 Coach Jeub is owner of Monument Publishing. He authors and co-authors several of the publications, but enjoys plugging other speech and debate talent into key writing positions. Mr. Jeub resides in Monument, Colorado, with his wife and 10 of his 16 children. Over the years, his family has carried five titles in two different leagues.