Download "Preseason: Introduction to Competitive Speech" Preseason-5-Introduction-to-Competitive-Speech.docx – Downloaded 369 times – 402 KB
Written by
This is a FREE download, compliments of Monument. Enjoy!
About "Preseason: Introduction to Competitive Speech"
This preseason material was released in July 2018. It gives a foundational understanding of this particular event that Monument specializes in. To receive more preseason (and free) material, visit our Preseason and Free Material page.
Debate formats are specific and easily identifiable, but academic speech is a vast and variant world. There are so many different events across leagues that it is difficult to keep track of the opportunities that you can take. That's what Monument is for, to bring order to the confusion and make it simple to figure out what's best for you. This preseason document introduces you to the most exciting world of competitive speech.
The Reasons for Speech
Categories of Competitive Speech
Leagues and Events for Season 19
Resources for Members
Final Note
Sample Download
Would you like to join?
We'd love for you to join us! Fill out the fields below to be included in all that Season 19 has to offer:

Click here for more information.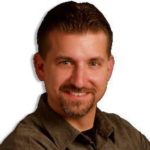 Coach Jeub is owner and lead publisher of Monument Publishing. He has been coaching since the mid-90s as well as providing the leading source material for speakers and debaters in multiple leagues. Mr. Jeub currently coaches speech and debate at Monument Academy where he also teaches 7th grade English, and he runs a Patreon page for his most recent writing projects.