Written by
Released: Filed Under: Stoa Lincoln-Douglas
About "Resolution Strategies"
Criminal procedure is a complex balance. When the blindfolded Lady Justice holds the scales in her hand, it is a picture for her fairness and her balance of rights. The purpose of the criminal justice system is to find the truth and give out the consequences accordingly, but she cannot do anything and everything to fulfill that goal. She has limitations and boundaries set in place. Lines in the sand. Our privacy is important because it protects us from an otherwise unstoppable force. We have given up our privacy in today's society out of convenience. We cannot do the same for justice.
The notes we just made are important because they are unique thoughts. Your beliefs about the resolution and your understanding of the topic can change throughout the year. In fact, your viewpoint absolutely should change. Just remember that what you believe matters in every debate. Search for relevant information and helpful tips. Use the provided materials, including the rest of this article, to your advantage. However, there is one strategy that is more effective than any other… that you believe what you are saying, and that you communicate your conviction to the judge.
Directions
Download the document with the button above. Study this release and get to know it well. File and print as necessary to prepare for your upcoming competition.
This download is exclusively for Monument Members participating in Season 19. Any use outside this membership is a violation of U.S. Copyright Law and violators will be prosecuted.
As always, double check all claims, warrants, hyperlinks and the current news in case any changes have occurred that will affect your competition.
Do you have questions about this download? Tap in your comment at the bottom of the page. The author, the site owner, or another member will most likely reply.
Permission & Usage
Click Here for complete information on permissions. All membership content is proprietary intellectual content, so please respect its copyright. Simply put, if you are not a Monument Member, you may not use it or share its content. If one partner of a debate team is a member and the other is not, the one who is a Monument Member must be the controller of the logins, downloads and incorporation of the Monument Membership material. Sharing logins is strictly prohibited.
Would you like to join?
Downloads like these don't grow on trees. They take hard work from experts. But we make it easy and affordable with a membership, and we'd love for you to join us! Fill out the fields below to be included in all that Season 19 has to offer:

Click here for more information.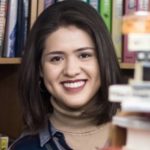 Alisa competed in speech and debate for six years in prepared speech events, impromptu speech events, and three forms of debate. Her favorite win was a parliamentary tournament where the first place prize was a dollar store container filled with m&ms.