NOTE: This download expired May 31, 2018. See message below.
Written by
Summary: This case is centered about a big application: Israel's Six Days War of 1967.
Released: Filed Under: Expired
About "Government Legitimacy (AFF)"
This download is one of a previous season than the current one. Only LIFETIME Curriculum Access subscriptions are allowed to download this archived material. In order to access it, you must purchase the
LIFETIME Curriculum Access
.
This case is centered about a big application: Israel's Six Days War of 1967. That war is your bread and butter. If you want to defend this case after the AC, you need to keep circling back to this war. Point out the existential threats to Israel, the effectiveness of the preemptive strike, and the stable aftermath. Use it to illustrate how certain we can be about the threats that face a nation. Over and over and over, link the Six Days War to your side of the resolution, and then link it to your value.
That value is governmental legitimacy, and it's defined somewhat narrowly. Through the criterion of threat defense, the operational standard for a legitimate government is its ability to defend against outside threats. Now, it's entirely possible for an illegitimate government to have really good security, and there is obviously more to legitimacy than threat defense. However, in this resolution, there simply isn't the opportunity to talk about governmental legitimacy that comes from having good infrastructure, or a sound voting process, or a respect for civil liberties. Those are important aspects. But when we're dealing with preemptive warfare. Legitimacy is mostly measured by the government's ability to protect the people.
Your contentions follow a pretty logical "pro me, con them, pro over con" format. In your first contention, the big attraction is Israel's crushing underdog victory, and how it helped maintain the safety of Israelis, upheld the Israeli government's legitimacy, and made the world a better place. Your second contention centers around a "what if": what if Israel didn't preemptively strike? Simple logic says that Israel would have a harder time fighting back if they chose not to preemptively go to war, and that logic is backed up by a current Israeli diplomat, Michael A. Oren. Your third contention is the sum of the previous parts: if the government's job is protection, and preemption works better than passively waiting to be attacked, then the government has a moral obligation to use preemptive warfare.
Overall, you have an interesting line to walk between necessity and moral obligation, two things that aren't usually upheld together. But intuitively, your side makes a lot of sense. The government has an obligation to us, and acting preemptively in times of necessity fulfills that obligation. If you can effectively couple that idea with its real-life applications and communicate the whole package to the judge, you will win a lot of affirmative rounds.
---
Directions
Download the document with the button above. Study this release and get to know it well. File and print as necessary to prepare for your upcoming competition.
This download is exclusively for Monument Members participating in Season 19. Any use outside this membership is a violation of U.S. Copyright Law and violators will be prosecuted.
As always, double check all claims, warrants, hyperlinks and the current news in case any changes have occurred that will affect your competition.
Do you have questions about this download? Tap in your comment at the bottom of the page. The author, the site owner, or another member will most likely reply.
---
Permission & Usage
Click Here for complete information on permissions. All membership content is proprietary intellectual content, so please respect its copyright. Simply put, if you are not a Monument Member, you may not use it or share its content. If one partner of a debate team is a member and the other is not, the one who is a Monument Member must be the controller of the logins, downloads and incorporation of the Monument Membership material. Sharing logins is strictly prohibited.
Would you like to join?
Downloads like these don't grow on trees. They take hard work from experts. But we make it easy and affordable with a membership, and we'd love for you to join us! Fill out the fields below to be included in all that Season 19 has to offer:

Click here for more information.
---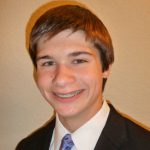 Mark's competitive history includes top awards in policy, Lincoln-Douglas, parli, extemp, and apologetics in NCFCA and Stoa. He is currently an honors student at the University of Texas, dual-majoring in the Plan II Honors Program and the School of Business. Through his connections with forensics and writing for Monument, Mark earned an internship at the Texas Civil Justice League, where his research aims to increase stability and fairness in Texas' civil justice system. In his spare time, Mark plays for UT's rugby team.