NOTE: This download expired May 31, 2018. See message below.
Written by
Summary: The essence of this case is capitalizing on the uncertainty inherent in any decision.
Released: Filed Under: Expired
About "National Security (NEG)"
This download is one of a previous season than the current one. Only LIFETIME Curriculum Access subscriptions are allowed to download this archived material. In order to access it, you must purchase the
LIFETIME Curriculum Access
.
The essence of this case is capitalizing on the uncertainty inherent in any decision. Predicting the future is, by definition, uncertain, and the affirmative is advocating that we should go to war before we know we need to. Your job is to advocate for a much more measured approach. Portray the affirmative as a trigger-happy warmonger rushing preemptively into advanced conflict. Then, show the consequences of buying into that worldview.
You do that through four contentions. The first one serves as a foundation, and it's very provable. If you can maintain its link to the rest of your arguments, you can keep coming back to the mantra of "the future isn't knowable."
The second contention builds off the first, and extends the magnitude of the consequences of preemptive war. It uses the example of the rise of ISIS in the Middle East and links it to the preemptive war in Iraq that started in 2003. You'll need to be careful here, because most of your judges will have strong opinions and a fair amount of knowledge about this war. Most competitors weren't born in 2003, and some of you (like me) have dim memories of hearing bits and pieces of the news from parents in route to karate class. So, read up.
Contention 3 is similar, but different in nuance. While Contention 2 says that we have a hard time predicting the future, Contention 3 says that we have a precedence of failure that proves that preemptive warfare is ineffective. C2 looks forward and says "who knows," C3 looks back and says, "I do: preemptive warfare is bad." It uses the example of Japan and outlines how Pearl Harbor landed the Japanese in a world of trouble. If you want additional support about how China is a threat and Japan's weaponry is inadequate, just do some googling. There's plenty of advocacy that wouldn't fit into a Negative Constructive, but the work may help with rebuttals.
Contention 4 is a conclusion and wrap-up. It ties it back to the value and has some persuasive rhetoric. I find that having a "taggable" closing works better than bare rhetoric. Flow judges usually ignore rhetoric and love tags, so it helps to make your closing a contention.
Mainly, keep coming back to the fact that we can't know the future, but we can judge based on the past. In the past, preemptive warfare has failed miserably, because bureaucrats thought they could predict what was going to happen in the future. So, to make sure our future is bright, learn from the past, don't try to predict the future, and avoid voting for the resolution.
---
Directions
Download the document with the button above. Study this release and get to know it well. File and print as necessary to prepare for your upcoming competition.
This download is exclusively for Monument Members participating in Season 19. Any use outside this membership is a violation of U.S. Copyright Law and violators will be prosecuted.
As always, double check all claims, warrants, hyperlinks and the current news in case any changes have occurred that will affect your competition.
Do you have questions about this download? Tap in your comment at the bottom of the page. The author, the site owner, or another member will most likely reply.
---
Permission & Usage
Click Here for complete information on permissions. All membership content is proprietary intellectual content, so please respect its copyright. Simply put, if you are not a Monument Member, you may not use it or share its content. If one partner of a debate team is a member and the other is not, the one who is a Monument Member must be the controller of the logins, downloads and incorporation of the Monument Membership material. Sharing logins is strictly prohibited.
Would you like to join?
Downloads like these don't grow on trees. They take hard work from experts. But we make it easy and affordable with a membership, and we'd love for you to join us! Fill out the fields below to be included in all that Season 19 has to offer:

Click here for more information.
---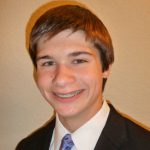 Mark's competitive history includes top awards in policy, Lincoln-Douglas, parli, extemp, and apologetics in NCFCA and Stoa. He is currently an honors student at the University of Texas, dual-majoring in the Plan II Honors Program and the School of Business. Through his connections with forensics and writing for Monument, Mark earned an internship at the Texas Civil Justice League, where his research aims to increase stability and fairness in Texas' civil justice system. In his spare time, Mark plays for UT's rugby team.