Written by
Released: Filed Under: Stoa Lincoln-Douglas
About "Privacy is Dead"
Most LD cases negotiate a delicate balance between the two ideals in the resolution, affirming the worth of both while positing the superiority of one. Dispensing with that convention, this case constitutes an unexpectedly uninhibited assault on privacy.
The first contention, which establishes the holistic worthlessness of privacy, relies upon three supporting warrants: First, privacy's status within the venerated American constitutional system is far more dubious than most people expect. At best, privacy is notably absent. At worst, it channels negative connotations of judicial activism. Second, privacy cannot be stylized as a right due to its unfeasibility in developing countries. Third, privacy is an illusion in our current technology-saturated epoch. These arguments undermine the worth of privacy, facilitating the success of your second contention. Once you demonstrate that privacy is worthless, you can easily contrast with the relative worth of truth-seeking: If X is worth 0 units, and Y is worth 0.0000001 units, Y still is more valuable than X. Fortunately, in this case, truth-seeking is worth far more than privacy, which renders the comparison seamless.
The value framework of pragmatism is intended to focus the round on your diverse attacks on privacy. Win the value through the reasons to prefer, demonstrating that pragmatism either encompasses all results-oriented values and excludes all theoretical ones.
Directions
Download the document with the button above. Study this release and get to know it well. File and print as necessary to prepare for your upcoming competition.
This download is exclusively for Monument Members participating in Season 19. Any use outside this membership is a violation of U.S. Copyright Law and violators will be prosecuted.
As always, double check all claims, warrants, hyperlinks and the current news in case any changes have occurred that will affect your competition.
Do you have questions about this download? Tap in your comment at the bottom of the page. The author, the site owner, or another member will most likely reply.
Permission & Usage
Click Here for complete information on permissions. All membership content is proprietary intellectual content, so please respect its copyright. Simply put, if you are not a Monument Member, you may not use it or share its content. If one partner of a debate team is a member and the other is not, the one who is a Monument Member must be the controller of the logins, downloads and incorporation of the Monument Membership material. Sharing logins is strictly prohibited.
Would you like to join?
Downloads like these don't grow on trees. They take hard work from experts. But we make it easy and affordable with a membership, and we'd love for you to join us! Fill out the fields below to be included in all that Season 19 has to offer:

Click here for more information.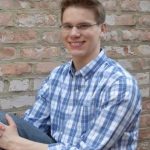 Joel consistently won tournaments or advanced deep into elimination rounds in NCFCA speech and Lincoln-Douglas debate. As a collegiate forensics competitor, he has enjoyed similar success with parliamentary debate and mock trial. Currently, Joel studies philosophy at Wheaton College and coaches debate for multiple organizations.