NOTE: This download expired May 31, 2018. See message below.
Written by
Summary: This case is a Resolutional Kritik where the negative says that we can't tell whether or not the resolution is true because the debate is too hypothetical.
Released: Filed Under: Expired
About "It Depends Resolutional Kritik (NEG)"
This download is one of a previous season than the current one. Only LIFETIME Curriculum Access subscriptions are allowed to download this archived material. In order to access it, you must purchase the
LIFETIME Curriculum Access
.
This case is a Resolutional Kritik, or Rez K. Most negatives just say that the resolution is untrue (preemptive warfare is not morally justified). This negative says that we can't tell whether or not the resolution is true because the debate is too hypothetical. Any attempt to predict the situations in which we could use preemptive warfare is just a random guess, and so we need to reject the idea of the resolution with a Negative ballot.
To do that, you have a point of Resolutional Analysis and four contentions. They follow a very logical progression.
Res A: Show that the point of the resolution is to set ethical doctrine
Contention 1: Show that we judge moral justification with the use of standards
Contention 2: Show that standards are situational
Contention 3: Prove that we can't predict future situations
Contention 4: Summarize why you win.
You'll probably notice, as soon as you read this case, that I've included only hypothetical examples. If Affirmative points this out, you have 2 responses. First, if we're going to set doctrines, we have to weigh the future, which only consists of hypotheticals. Second, there are real-world examples of unjustified preemptive war. Nazi invasion of Poland? Nazi invasion of the Rhine Valley? Russian invasion of Crimea? Pearl Harbor? The Spanish Conquistadores destroying Incan and Aztec villages? All of those instances are examples of unjustified preemptive warfare.
Once you have the basic syllogism laid out, you need to defend yourself in CX. By far, the most common question Affirmative asks when faced with a Rez K is: "If affirming the resolution is impossible, what do you run on affirmative?" This question is a lot of fun on Affirmative, and not as much fun on Neg. Here's how you respond:
"I have two answers: First, the resolution could hypothetically be affirmed; you just haven't fulfilled your burden. Second, my job isn't to supply you with affirmative arguments you can use against me; my job is to negate the resolution. If you have any counter-arguments, I'd be happy to respond, but it would defeat the purpose of debate for me to give you those arguments."
Easy kill.
That said, don't get snarky with the Affirmative debater or the judge. Caustic rhetoric is rarely effective. Instead of saying, "The resolution is a complete fallacy," say something like, "Given our limited understanding of the future, it doesn't make sense to affirm the resolution."
Above all, don't say that the judge cannot vote for the rez. He's the judge. He can do what he wants. He's also probably already voted Affirmative during the tournament. So just debate, and don't tell people what to do.
Stay logical. Walk through the syllogism and defend each link. Pretty simple, right?
---
Directions
Download the document with the button above. Study this release and get to know it well. File and print as necessary to prepare for your upcoming competition.
This download is exclusively for Monument Members participating in Season 19. Any use outside this membership is a violation of U.S. Copyright Law and violators will be prosecuted.
As always, double check all claims, warrants, hyperlinks and the current news in case any changes have occurred that will affect your competition.
Do you have questions about this download? Tap in your comment at the bottom of the page. The author, the site owner, or another member will most likely reply.
---
Permission & Usage
Click Here for complete information on permissions. All membership content is proprietary intellectual content, so please respect its copyright. Simply put, if you are not a Monument Member, you may not use it or share its content. If one partner of a debate team is a member and the other is not, the one who is a Monument Member must be the controller of the logins, downloads and incorporation of the Monument Membership material. Sharing logins is strictly prohibited.
Would you like to join?
Downloads like these don't grow on trees. They take hard work from experts. But we make it easy and affordable with a membership, and we'd love for you to join us! Fill out the fields below to be included in all that Season 19 has to offer:

Click here for more information.
---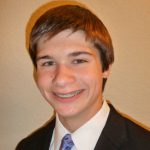 Mark's competitive history includes top awards in policy, Lincoln-Douglas, parli, extemp, and apologetics in NCFCA and Stoa. He is currently an honors student at the University of Texas, dual-majoring in the Plan II Honors Program and the School of Business. Through his connections with forensics and writing for Monument, Mark earned an internship at the Texas Civil Justice League, where his research aims to increase stability and fairness in Texas' civil justice system. In his spare time, Mark plays for UT's rugby team.