Written by
Released: Filed Under: Stoa Lincoln-Douglas
About "The Real Goal"
This case is built around a pretty simple premise: if you must choose between an inherently valuable principle and a means of attaining an inherently valuable principle, choose the principle itself. Don't sacrifice the real goal for a way to attain the real goal.
The definitions and value of this case are pretty straightforward, but things get interesting with the resolutional analysis. In fact, the entire case rests on your ability to sell your paradigm to the judge. At least for the first part of this season, most judges are buying into the affirmative mindset, primarily because it's hard to see the downside of truth-seeking. Everyone wants to feel safe, everyone wants to see justice done, and truth-seeking provides a way for governments to protect people and punish wrongdoers.
Your job on negative is to demonstrate the flaws of that mindset. That requires you to sell the judge on the importance of human rights and the implications of inherent values. This is explained in the case, but briefly, inherent values are important in and of themselves, while non-inherent values are important because they provide something else. Truth-seeking, by definition, is a non-inherent value. It's literally "seeking truth," meaning that it is a means to an end, not an end itself. Privacy, on the other hand, is important because of its status as a human right, making it valuable in its own right.
This case requires you to convince the judge that these (admittedly somewhat esoteric) principles are important. Affirmative will try to make things blindingly simple, and play on the fears and desires of the judge. Don't let that happen. The way to win against fearmongering is to stick to principles, and to resist the urge to bend the rules in the name of safety or justice. A good analogy, which incidentally has to do with criminal procedure, is the exclusionary rule. As you probably know, the exclusionary rule states that illegally obtained evidence is inadmissible in court, and there have been criminals who have walked free because of the rule. However, our justice system refuses to use an unjust process to pursue justice. American courts believe that justice through injustice is not just, and so we hold the purity of the process more valuable than the convictions of individual criminals. In the same way, violating privacy in the name of human rights is self-defeating. If you can convince the judge of that logic, you can beat any scare tactic the affirmative throws at you. Best of luck.
Directions
Download the document with the button above. Study this release and get to know it well. File and print as necessary to prepare for your upcoming competition.
This download is exclusively for Monument Members participating in Season 19. Any use outside this membership is a violation of U.S. Copyright Law and violators will be prosecuted.
As always, double check all claims, warrants, hyperlinks and the current news in case any changes have occurred that will affect your competition.
Do you have questions about this download? Tap in your comment at the bottom of the page. The author, the site owner, or another member will most likely reply.
Permission & Usage
Click Here for complete information on permissions. All membership content is proprietary intellectual content, so please respect its copyright. Simply put, if you are not a Monument Member, you may not use it or share its content. If one partner of a debate team is a member and the other is not, the one who is a Monument Member must be the controller of the logins, downloads and incorporation of the Monument Membership material. Sharing logins is strictly prohibited.
Would you like to join?
Downloads like these don't grow on trees. They take hard work from experts. But we make it easy and affordable with a membership, and we'd love for you to join us! Fill out the fields below to be included in all that Season 19 has to offer:

Click here for more information.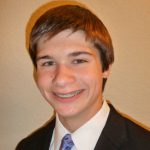 Mark's competitive history includes top awards in policy, Lincoln-Douglas, parli, extemp, and apologetics in NCFCA and Stoa. He is currently an honors student at the University of Texas, dual-majoring in the Plan II Honors Program and the School of Business. Through his connections with forensics and writing for Monument, Mark earned an internship at the Texas Civil Justice League, where his research aims to increase stability and fairness in Texas' civil justice system. In his spare time, Mark plays for UT's rugby team.