NOTE: This download expired May 31, 2018. See message below.
Written by
Summary: This case proves that while preemptive warfare can be harmful, it is still a moral option for some situations. Therefore, preemptive warfare, as a concept, is morally justified. 
Released: Filed Under: Expired
About "The Proof of the Pudding"
This download is one of a previous season than the current one. Only those with Library Access subscriptions are allowed to download this archived material. In order to access it, you must purchase
Library Access
.
To pre-prep your mind for this case, think about the following line of CX (which you may want to use).
AFF: Is it moral for the government to kill me?
NEG: No
AFF: Then is killing immoral?
NEG: Yes
AFF: What if I killed 27 people? Would it then be acceptable to kill me?
NEG: Yes (assuming they don't hate the death penalty)
AFF: So killing is morally acceptable?
NEG: In some situations
That exchange is the basis of your Aff case. You need to prove that while preemptive warfare can be harmful, ineffective, immoral, and ill-advised, it is still a moral option for some situations. Therefore, preemptive warfare, as a concept, is morally justified.
Here's the walkthrough for that. First, set things up with your definitions, value, and resolutional analysis. I don't define "morally justified" here, because defining moral justification always devolves into a list of approved and disapproved actions, which just wastes debate time. In addition, this case doesn't rely on the value or criterion, beyond framing purposes. The only potential argument that can unseat your value/criterion pairing is an anthropocentric one. Neg could argue that the best way to preserve life is for all governments to value all life equally. Your response is simple: that doesn't work. No nation can equally value the life of its citizens and the lives of an enemy nation's citizens. War doesn't work that way. If Neg decides to pull that trick, flick the argument in CX and your 1AR, and move on to the important arguments.
The important arguments will be about the underlying framework of the round, and about the way your contentions operate inside that framework. Because preemptive warfare is acceptable in some situations, it is a morally acceptable action. To prove that, set up the round, run your contentions, and respond in CX by staying on your ground. Use your CX to establish that morality is heavily dependent on the situation. Then, in your rebuttal, keep returning to this dictum: an immoral action is never acceptable. Moral actions are moral in some circumstances, and not in others. Of course, we won't use preemptive warfare all the time, but it's still moral, because it is appropriate under some circumstances. For real life applications, feel free to use any that you find fitting. I have a soft spot for Ronald Reagan's invasion of Grenada, and for Israel's Six Days War, but don't get lost with too many examples. The meat of this case is in the logic, so be sure to lock that in and impact all round.
---
Directions
Download the document with the button above. Study this release and get to know it well. File and print as necessary to prepare for your upcoming competition.
This download is exclusively for Monument Members participating in Season 19. Any use outside this membership is a violation of U.S. Copyright Law and violators will be prosecuted.
As always, double check all claims, warrants, hyperlinks and the current news in case any changes have occurred that will affect your competition.
Do you have questions about this download? Tap in your comment at the bottom of the page. The author, the site owner, or another member will most likely reply.
---
Permission & Usage
Click Here for complete information on permissions. All membership content is proprietary intellectual content, so please respect its copyright. Simply put, if you are not a Monument Member, you may not use it or share its content. If one partner of a debate team is a member and the other is not, the one who is a Monument Member must be the controller of the logins, downloads and incorporation of the Monument Membership material. Sharing logins is strictly prohibited.
Would you like to join?
Downloads like these don't grow on trees. They take hard work from experts. But we make it easy and affordable with a membership, and we'd love for you to join us! Fill out the fields below to be included in all that Season 19 has to offer:

Click here for more information.
---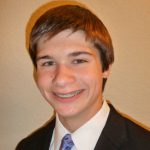 Mark's competitive history includes top awards in policy, Lincoln-Douglas, parli, extemp, and apologetics in NCFCA and Stoa. He is currently an honors student at the University of Texas, dual-majoring in the Plan II Honors Program and the School of Business. Through his connections with forensics and writing for Monument, Mark earned an internship at the Texas Civil Justice League, where his research aims to increase stability and fairness in Texas' civil justice system. In his spare time, Mark plays for UT's rugby team.