NOTE: This download expired May 31, 2019. See message below.
Written by
Released: Filed Under: Expired
About "Defending Search Warrants"
This download is one of a previous season than the current one. Only those with Library Access subscriptions are allowed to download this archived material. In order to access it, you must purchase
Library Access
.
In a resolution about privacy in criminal procedure, search warrants are naturally a fundamental aspect of the debate. The United States warrant system provides a clear and simple application for judges, most of whom are quite familiar with the Fourth Amendment.
Depending on the specifics of the case, search warrant applications can be used on either side of the resolution. Therefore, it can be frustrating when debaters attempt to claim that search warrant applications are non-resolutional. The argument typically goes something like this:
My opponent has presented an application concerning search warrants. The affirmative claim is that the search warrant system suggests that privacy is rightly limited by the search for truth, and when a search warrant is issued the courts are valuing truth-seeking over privacy. (Or, when negatives run the argument: Their claim is that a search warrant wrongly violates privacy in the search for truth.) My response is that search warrant applications are non-resolutional. Once a search warrant is issued, the individual whose property is searched has lost their right to privacy. Because the search warrant application does not present the conflict that the resolution requires the search warrant application has no impact on the debate.
The following brief prepares a response to the argument that search warrant examples have no bearing on the resolution. While this brief was initially prepared for affirmative use, it can be applied to either affirmative or negative arguments at the debater's discretion, because it counters a question of resolutional applicability. The information provided is directed toward two major counter-arguments.
The first four arguments assume that the debater using this brief believes that the resolution refers to a natural right to privacy. If this is true, then a person can lose their legal right to privacy, but if their natural right is intact then the application is resolutional.
Arguments five through eight focus on the claim that the conflict needed for the resolution is found in the issuing of the warrant. The very existence of warrants is dependent on a conflict with privacy. When a warrant is issued, the courts are choosing truth-seeking, making warrant applications some of the clearest examples of the resolution in progress in the real world.
The tags used in this brief include:
Legal versus Moral Rights
Laws Do Not Determine Morality
Natural Right to Privacy (Not Removed by Circumstance)
Privacy is an Extension of the Natural Right to Property
The Warrant Requirement Proves Privacy in Play
The Fourth Amendment Balances Privacy and Truth
Warrants Only Exist in Contrast to Privacy
Search and Seizure Conflicts with Privacy
Directions
Download the document with the button above. Study this release and get to know it well. File and print as necessary to prepare for your upcoming competition.
This download is exclusively for Monument Members participating in Season 19. Any use outside this membership is a violation of U.S. Copyright Law and violators will be prosecuted.
As always, double check all claims, warrants, hyperlinks and the current news in case any changes have occurred that will affect your competition.
Do you have questions about this download? Tap in your comment at the bottom of the page. The author, the site owner, or another member will most likely reply.
Permission & Usage
Click Here for complete information on permissions. All Membership content and Library Archives are proprietary intellectual content, so please respect our copyrights. Simply put, if you are not a Monument Member or a Library Access Owner you may not use it or share its content. If one partner of a debate team is a member and the other is not, the one who is a Monument Member must be the controller of the logins, downloads and incorporation of the Monument Membership material. Sharing logins is strictly prohibited, the only exception being from immediate family members within a single household.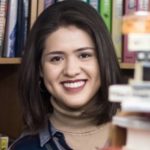 Dominique Alisa Stringer competed in speech and debate for six years. She now studies Anthropology and Museum Studies at Luther College, where she has put her forensic skills to use in presentations, class discussions, and entrepreneurial pitch competitions. During her time as a competitor, Alisa's favorite events were Mars Hill, Parliamentary, and Lincoln-Douglas Debate.