Written by
Released: Filed Under: Stoa Lincoln-Douglas
About "Emotions Make Poor Legislators"
In round, it is often easy for both judges and debaters to get so caught up in the emotional appeal of a position that we forget the facts of a case and the implications of our decisions. This is particularly true when we are dealing with cases that involve our Justice system.
In STOA Lincoln-Douglas Release #07: "Social Contract" (AFF) (9/17/2018), Micah Chapman presented the following application.
Seven-year-old Danielle Van Dam was kidnapped in the dead of night by her neighbor, 49-year-old David Westerfield, in February 2002. Westerfield abducted the young girl and murdered her. Her parents were heartbroken over the disappearance, but no significant evidence pointed to any suspect.
A detective on the case, based on a wild hunch, marched up to Westerfield's door, and lied; telling him that all the houses were being investigated, and she would like to see his. Upon this investigation, she found evidence of Danielle's abduction, accused Westerfield of the crime, and he was eventually found guilty. Sometime later, Westerfield admitted to the murder. However, if the police officers and Westerfield had been more concerned with privacy, this murderous psychopath may still be walking free today.
Micah then discusses we sometimes must make difficult decisions to save lives. The following brief examines this argument in detail. There are two steps that debaters ought to take when faced with emotionally charged examples like the one used here.
Directions
Download the document with the button above. Study this release and get to know it well. File and print as necessary to prepare for your upcoming competition.
This download is exclusively for Monument Members participating in Season 19. Any use outside this membership is a violation of U.S. Copyright Law and violators will be prosecuted.
As always, double check all claims, warrants, hyperlinks and the current news in case any changes have occurred that will affect your competition.
Do you have questions about this download? Tap in your comment at the bottom of the page. The author, the site owner, or another member will most likely reply.
Permission & Usage
Click Here for complete information on permissions. All membership content is proprietary intellectual content, so please respect its copyright. Simply put, if you are not a Monument Member, you may not use it or share its content. If one partner of a debate team is a member and the other is not, the one who is a Monument Member must be the controller of the logins, downloads and incorporation of the Monument Membership material. Sharing logins is strictly prohibited.
Would you like to join?
Downloads like these don't grow on trees. They take hard work from experts. But we make it easy and affordable with a membership, and we'd love for you to join us! Fill out the fields below to be included in all that Season 19 has to offer:

Click here for more information.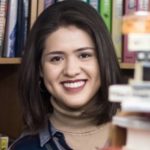 Dominique Alisa Stringer competed in speech and debate for six years. She now studies Anthropology and Museum Studies at Luther College, where she has put her forensic skills to use in presentations, class discussions, and entrepreneurial pitch competitions. During her time as a competitor, Alisa's favorite events were Mars Hill, Parliamentary, and Lincoln-Douglas Debate.