NOTE: This download expired May 31, 2018. See message below.
Written by
Summary: This brief gives you arguments to counter Pearl Harbor as an application.
Released: Filed Under: Expired
About "Pearl Harbor (OPP)"
This download is one of a previous season than the current one. Only those with Library Access subscriptions are allowed to download this archived material. In order to access it, you must purchase
Library Access
.
Pearl Harbor is a hard example to counter because it is so personal. It was a direct attack against the United States, and we hadn't even attacked first. This brief gives you arguments to counter this example, including:
Pearl Harbor wasn't a preemptive strike
It wasn't inherently immoral
Japan was acting in self-preservation
Japan was fulfilling its moral responsibility
Here is an overview of the arguments. First, Pearl Harbor wasn't a preemptive strike. It was more of a technicality/catch-your-opponent-off-guard type argument and should not be run as a main argument. It will get them to waste time while you move on to juicier subjects.
The second argument is building to the idea of how Pearl Harbor can be morally justified by debunking the other end of the spectrum. Once you convince the judge that it wasn't immoral, you can more easily lead them to the idea that it was moral.
The third argument is important. You have to convince the judge that it shouldn't just be the United States that can act to preserve itself and its way of life. Consider comparing Japan's predicament to our current war on terror. Should we not be allowed to attack terrorists before they attack us? Japan was acting in the exact same way.
The final argument ties into a government's responsibility to protect its citizens, so make sure that's clear. Japan legitimately was hurting from embargos and war. It legitimately believed that it would be at war with the United States soon. And Japan legitimately believed that the best way to protect its citizens and its interests was to attack the US first. Thus, Japan was legitimately trying to protect its citizens in the best way possible, which is certainly moral. Sure, we don't like it, but that's not the point.
Wording is key here. Try to keep your opponent on the defensive and prevent them from discussing how we actually lost thousands of lives from that attack – and avoid mentioning it yourself. Use terms such as "Pearl Harbor" rather than "The attack." Keep the wording on your ground.
Good luck, and happy debating!
---
Directions
Download the document with the button above. Study this release and get to know it well. File and print as necessary to prepare for your upcoming competition.
This download is exclusively for Monument Members participating in Season 19. Any use outside this membership is a violation of U.S. Copyright Law and violators will be prosecuted.
As always, double check all claims, warrants, hyperlinks and the current news in case any changes have occurred that will affect your competition.
Do you have questions about this download? Tap in your comment at the bottom of the page. The author, the site owner, or another member will most likely reply.
---
Permission & Usage
Click Here for complete information on permissions. All membership content is proprietary intellectual content, so please respect its copyright. Simply put, if you are not a Monument Member, you may not use it or share its content. If one partner of a debate team is a member and the other is not, the one who is a Monument Member must be the controller of the logins, downloads and incorporation of the Monument Membership material. Sharing logins is strictly prohibited.
Would you like to join?
Downloads like these don't grow on trees. They take hard work from experts. But we make it easy and affordable with a membership, and we'd love for you to join us! Fill out the fields below to be included in all that Season 19 has to offer:

Click here for more information.
---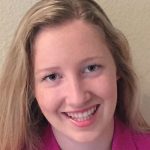 Taylor Belyeu is a high school senior entering her seventh year of speech and debate. She has competed in both styles of debate, as well as Apologetics, Impromptu, Extemp, Persuasive and Informative speaking, and has qualified to the Regional level in all categories. She has also qualified to nationals three years in Lincoln-Douglas Debate, and two years in Apologetics.