Written by
Released: Filed Under: Stoa Policy
About "UNRWA - Bad"
The AFF plan restores US funding (recently cut by Pres. Trump) for the United Nations Relief & Works Agency (UNRWA) for Palestinian Refugees. UNRWA was created about 70 years ago to help Palestinians displaced by the first Arab-Israeli war in 1948 and continues to provide social welfare (food, housing, medical care, education) to them and other Palestinians displaced by war (e.g. the Arab-Israeli war in 1967) and their now 5 million descendants. This brief argues the AFF plan to increase funding to UNRWA is misguided and will only further perpetuate the problems between Israel and Palestine. The NEG position is that UNRWA is a failed agency and that funding it will make the problem worse, not better. Trump's cut is a way of showing UNRWA that something needs to change.
One key issue is the long-term feasibility of the AFF position. What do they do other than patch the wound? They do nothing to fix the cause, and the DA's highlight this. Cutting UNRWA would force the Status Quo to come up with better solutions rather than continuing to fund a failed program indefinitely and without end. The Disads can outweigh most of the AFF's Advantages with long-term impacts. A little pain in the short-term under Status Quo policies is better than all the long-term problems that will get worse if UNRWA continues on its present course.
Directions
Download the document with the button above. Study this release and get to know it well. File and print as necessary to prepare for your upcoming competition.
This download is exclusively for Monument Members participating in Season 19. Any use outside this membership is a violation of U.S. Copyright Law and violators will be prosecuted.
As always, double check all claims, warrants, hyperlinks and the current news in case any changes have occurred that will affect your competition.
Do you have questions about this download? Tap in your comment at the bottom of the page. The author, the site owner, or another member will most likely reply.
Permission & Usage
Click Here for complete information on permissions. All membership content is proprietary intellectual content, so please respect its copyright. Simply put, if you are not a Monument Member, you may not use it or share its content. If one partner of a debate team is a member and the other is not, the one who is a Monument Member must be the controller of the logins, downloads and incorporation of the Monument Membership material. Sharing logins is strictly prohibited.
Would you like to join?
Downloads like these don't grow on trees. They take hard work from experts. But we make it easy and affordable with a membership, and we'd love for you to join us! Fill out the fields below to be included in all that Season 19 has to offer:

Click here for more information.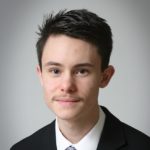 Jonathan competed in Stoa Speech and Debate for three years. He has won tournaments in parliamentary and team-policy, as well as broken in both events at NITOC. Jonathan has become engrossed in the Speech and Debate world and has become an avid researcher.