Written by
Released: Filed Under: Stoa Policy
About "PEPFAR"
Welcome to PEPFAR: It's a U.S. campaign to fight HIV/AIDS in other nations. It's seen substantial success over the years and helped millions of people.  The US also donates to the Global Fund to Fight AIDS, Tuberculosis and Malaria and UNAIDS, a program operated by the United Nations.  US donations to these two organizations are included in the PEPFAR budget, even though PEPFAR is a separate program.  Many lives have been saved, but insufficient funding for HIV/AIDS programs in poor countries leaves behind millions more who will get sick and die.
Benefits of PEPFAR include saving lives, better worker productivity, faster pandemic response, improved U.S. image, less violent conflict, etc. It has lots of empirical literature backing it up, so I would encourage you to read a lot about it; the background, the specifics, and the studies.  This case has advocacy documenting how many lives would be saved with a 10% increase in PEPFAR, and that's exactly what the plan does.
Directions
Download the document with the button above. Study this release and get to know it well. File and print as necessary to prepare for your upcoming competition.
This download is exclusively for Monument Members participating in Season 19. Any use outside this membership is a violation of U.S. Copyright Law and violators will be prosecuted.
As always, double check all claims, warrants, hyperlinks and the current news in case any changes have occurred that will affect your competition.
Do you have questions about this download? Tap in your comment at the bottom of the page. The author, the site owner, or another member will most likely reply.
Permission & Usage
Click Here for complete information on permissions. All membership content is proprietary intellectual content, so please respect its copyright. Simply put, if you are not a Monument Member, you may not use it or share its content. If one partner of a debate team is a member and the other is not, the one who is a Monument Member must be the controller of the logins, downloads and incorporation of the Monument Membership material. Sharing logins is strictly prohibited.
Would you like to join?
Downloads like these don't grow on trees. They take hard work from experts. But we make it easy and affordable with a membership, and we'd love for you to join us! Fill out the fields below to be included in all that Season 19 has to offer:

Click here for more information.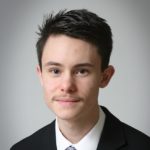 After having a lukewarm novice year as a sophomore, Jonathan gained an affinity for debate and research. He qualified to NITOC in both his junior and senior years in TP and Parli and won several tournaments in TP. Currently, he is a sophomore at Freed-Hardeman University studying study Law and Politics. He works as a researcher for the Grassroot Institute of Hawaii and also with the John E. Talbott & Associates law firm in Henderson, TN. Jonathan believes that there is no sufficient substitute for well-researched knowledge.