NOTE: This download expired May 31, 2019. See message below.
Written by
Released: Filed Under: Expired
About "PEPFAR (NEG)"
This download is one of a previous season than the current one. Only those with Library Access subscriptions are allowed to download this archived material. In order to access it, you must purchase
Library Access
.
Summary: The Affirmative plan increases funding to the Presidents Emergency Plan for Aids Relief. Its past success and humanitarian goals can make it sound intimidating, but don't worry: there are plenty of good reasons to oppose this plan.
First, PEPFAR doesn't need the extra funding. Its budget is not being cut, but even if it is, it doesn't matter because it needs less money. Advances in technology mean that PEPFAR can reach more people with fewer resources. Also, don't let Affirmative claim any far-fetched advantages from PEPFAR like government stability. The research on this issue is faulty.
For solvency: PEPFAR may seem effective, but it has problems with transparency. PEPFAR's shipping company has been having issues, and it fails to deliver almost all health packages on time and in full. Until these issues have been solved, we shouldn't increase funding to this program Finally, PEPFAR has historically been exempt from the Mexico City Policy (MCP), which bans US aid from organizations that are even only loosely connected to abortion. The Trump admin has decided to apply the MCP to PEPFAR. This is problematic because many of the non-governmental organizations that distribute PEPFAR aid would be harmed. Countries lack other reliable organizations that can distribute these funds. Because of this, PEPFAR's past success will not continue.
The plan has the disadvantages of encouraging developing countries to rely on US aid instead of becoming self-sufficient, and the HIV/AIDS funding distracts countries from other, more pressing issues.
Directions
Download the document with the button above. Study this release and get to know it well. File and print as necessary to prepare for your upcoming competition.
This download is exclusively for Monument Members participating in Season 19. Any use outside this membership is a violation of U.S. Copyright Law and violators will be prosecuted.
As always, double check all claims, warrants, hyperlinks and the current news in case any changes have occurred that will affect your competition.
Do you have questions about this download? Tap in your comment at the bottom of the page. The author, the site owner, or another member will most likely reply.
Permission & Usage
Click Here for complete information on permissions. All Membership content and Library Archives are proprietary intellectual content, so please respect our copyrights. Simply put, if you are not a Monument Member or a Library Access Owner you may not use it or share its content. If one partner of a debate team is a member and the other is not, the one who is a Monument Member must be the controller of the logins, downloads and incorporation of the Monument Membership material. Sharing logins is strictly prohibited, the only exception being from immediate family members within a single household.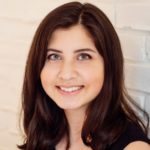 Naomi Mathew has experience in Lincoln Douglas, Team Policy, and Parliamentary debate. Throughout high school she participated in 4 different speech and debate leagues, consistently advancing to outrounds and winning awards. Currently, Naomi studies at Truman State University and is double majoring in political science and philosophy & religion.