We are into Week 6 of Semester 1, and we have released over 80 pieces of source material to members. Investigate our Season 19 Schedule, you can see that our writers are just getting started.
Monument's reason for existence is to prepare you for competition. But there is an old way of preparing, and a new way.
Here's the old way. We used to print books — stacks and stacks of books that were thousands of pages long. Debaters would buy them and we'd ship them out nationwide. You would receive these mammoth installments at different times of the year.
Debaters would end up paying hundreds of dollars for them, but they were worth it! You would enter debate rounds with rebuttals to every conceivable idea out there. I actually felt sorry for debaters who didn't have Monument source material. They would often be caught by surprise by cases that were already widely known and studied by our customers.
That's the old way. The new way is through Monument Members. It's more efficient, more thorough, and more affordable than the old way.
Efficiency is key. Every Monday you get a detailed download listing the source material released by Monument (don't miss an email…see them all here). You no longer have to wait for a book to be published. It's simple: you click, you download, you study. The consistent weekly release will prime you like a weight trainer. By tournament time, you'll be unstoppable.
Thoroughness…wow. Rather than buying one book for one league for one event (and the addenda at times throughout the year), members get access to everything. And since we're not running around publishing physical books all year long, we are freed up to offer so much more for members. We focus on the three big leagues (NCFCA, NSDA and Stoa), but all sorts of events overlap from all sorts of leagues. Our thoroughness will empower speakers and debaters for any competition.
Affordability — like, pennies on the dollar. Consider all the source material coming out. Like I said, we're only into Week 6 and we already have over 80 pieces released. That alone is worth the $99 membership fee, and we have 420 more releases promised, much of which our champion writers are preparing for you now. Your fee covers two semesters, three leagues, 13 events, and a lot more material that I haven't even told you about yet.
We hold nothing back from Monument Members. In turn, we want you to hold nothing back when entering competition. You will succeed!
Start downloading and preparing for competition.
See you at some tournaments!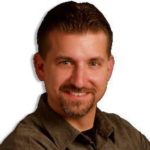 Coach Jeub is owner of Monument Publishing. He authors and co-authors several of the publications, but enjoys plugging other speech and debate talent into key writing positions. Mr. Jeub resides in Monument, Colorado, with his wife and 10 of his 16 children. Over the years, his family has carried five titles in two different leagues.