You've paid your member fee, you got your profile updated, and you're on the list to receive your Monument Monday emails. Now what?
Your first baby step is something you probably have already done. But in case you missed it, watch my introduction video here. It's a 2-minute rundown of (1) logging in, (2) how the site will change when you're logged in, and (3) contact information in case anything goes wrong.
But that is just a baby step. You want to run to the prize. Monument source material — the cases, the briefs, the articles written by former champions who know how to win at speech and debate — is what you need. We're well into the school year and the material is piling up. You paid for it and you're ready to get to work, but what is the best way to navigate the website?
These are the bigger steps to membership. There's a lot of information on this website, and the amount of downloads can be overwhelming. I bet you want to know the steps to digging in, to be most efficient with your time. Let me give you three steps for you.
Lean on the Sidebar. Each competitive speech and debate event has a landing page where all the downloads for that event is stored. These are conveniently listed in the "sidebar," the organized list on the right of every website page. Whenever you come to MonumentMembers.com, you can click on the landing page of the event you're competing in. The sidebar is on every page of the website.
Study on Mondays. Monday morning is when we release the new load of source material for you. I encourage you to get into a Monday-morning routine. Our email will come at 7:00 AM, and the email links straight to the new downloads. If you make the consistent habit of downloading every week, you won't be cramming for your first tournament. You'll be prepared and ready to win!
Catch Up. We've been releasing source material since July 3 — every Monday, every league, every event — so you may have some catch up to do. We have the perfect solution: "quick links" pages. These two pages are restricted from non-members because it contains the direct downloads. You can find these pages under the "DEBATE" AND "SPEECH" tabs at the top of every page.
I hope this helps. As always, if you have trouble finding your needed source material, send us a note. One of us here at Monument will get back to you.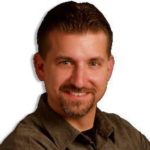 Coach Jeub is owner of Monument Publishing. He authors and co-authors several of the publications, but enjoys plugging other speech and debate talent into key writing positions. Mr. Jeub resides in Monument, Colorado, with his wife and 10 of his 16 children. Over the years, his family has carried five titles in two different leagues.