Fill out this survey and get this awesome Certificate of Completion!
Offer goes away May 31, 2018.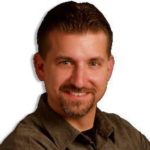 Coach Jeub is owner of Monument Publishing. He authors and co-authors several of the publications, but enjoys plugging other speech and debate talent into key writing positions. Mr. Jeub resides in Monument, Colorado, with his wife and 10 of his 16 children. Over the years, his family has carried five titles in two different leagues.