We believe modeling expert speakers and their coaches will help build the next season of champions. Would you like to be part of our team? Click through our Application Page for information and writers guidelines.
Mitchell is a 5-year debate veteran spanning multiple debate formats with high proficiency in each. His high school proficiency was in Public Forum and Student Congress in the NSDA. Currently, Mitchell is a Grove City College Marketing Major and Mathematics/Analytics minor. Although his studies have kept him from college debate, he still seeks to promote the activity of competitive debate whenever/wherever he can.
Micah Chapman is a homeschooler from Keller, TX, who is going into his 7th year of competition. He has participated in all 3 forms of debate, and many various speech events. He has had 1st and 2nd place finishes at various tournaments, and placed 3rd in Parli at NITOC 2016. This last NITOC he received 1st place in Cold Reading.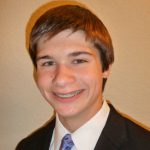 Mark's competitive history includes top awards in policy, Lincoln-Douglas, parli, extemp, and apologetics in NCFCA and Stoa. He is currently an honors student at the University of Texas, dual-majoring in the Plan II Honors Program and the School of Business. Through his connections with forensics and writing for Monument, Mark earned an internship at the Texas Civil Justice League, where his research aims to increase stability and fairness in Texas' civil justice system. In his spare time, Mark plays for UT's rugby team.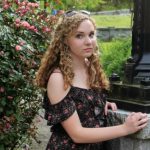 Rachel Donka competed in NCFCA and Stoa for 6 years. Over the course of her competitive years, she participated in 12 different speech events and three styles of debate, ranking highly on the national level. Her NITOC victories include 1st in Lincoln-Douglas, 2nd in Parli, 3rd in extemp, and 2nd in overall national ranking in 2016.
Alexis is a fourth year debater with experience in Stoa and NSDA. She qualified for NITOC (Stoa) in 2017 and 2018 in Lincoln-Douglas debate and numerous speech events. In her spare time she enjoys reading the Economist and learning more about politics and the world
Jascha Ely-Halliwill
Jascha has participated in speech and debate for 2 years and excelled at apologetics and Lincoln-Douglas debate. He loves to brainstorm and get involved to help people understand the impact in a debate room. With much inspiration, Joscha plans on impacting the lives around him.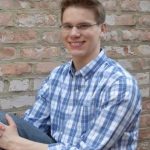 Joel consistently won tournaments or advanced deep into elimination rounds in NCFCA speech and Lincoln-Douglas debate. As a collegiate forensics competitor, he has enjoyed similar success with parliamentary debate and mock trial. Currently, Joel studies philosophy at Wheaton College and coaches debate for multiple organizations.
Steven Errico
Steven is a debater who likes philosophy, linguistics, caffeine, speaker points, the Oxford Comma, and memes. He is also a black belt in karate, and enjoys teaching and learning in general. He specializes in music, puns, and sarcasm.
Luis Garcia
Luis competed in speech and debate as a founding member of the California club Set Apart for three years. In his final season in 2011, God blessed Luis with the unprecedented and undefeated record of receiving first place in Apologetics at all four tournaments he attended, including the National Invitation Tournament of Champions (NITOC).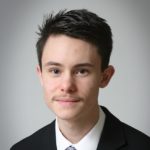 Jonathan Helton
Jonathan competed in Stoa Speech and Debate for three years. He has won tournaments in parliamentary and team-policy, as well as broken in both events at NITOC. Jonathan has become engrossed in the Speech and Debate world and has become an avid researcher.
Tabitha Jeub
Tabitha Jeub has just completed her seventh and final year as a Stoa competitor. Her biggest accolades are in dramatic interpretation, earning finalist awards in several events including Monologue and Dramatic Interp. Tabitha's true joy is in writing. She aspires to be a writer and serves as copy editor for Monument Publishing.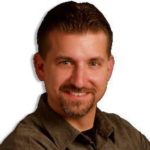 Coach Jeub is owner of Monument Publishing. He authors and co-authors several of the publications, but enjoys plugging other speech and debate talent into key writing positions. Mr. Jeub resides in Monument, Colorado, with his wife and 10 of his 16 children. Over the years, his family has carried five titles in two different leagues.
Drew competed in Stoa, NCFCA, and NSDA for four years total at over 40 tournaments with consistent success, winning tournament champion at the 2018 NITOC and placing #1 overall nationally on speechranks. Now, he coaches students and clubs across the nation online and in-person. Drew is committed to the activity of speech and debate and believes in the transformative power of forensics competition.
Paul Prentice fell in love with debating in high school. He was first introduced to Policy debate as a part of Classical Conversations and made his way to competing at NITOC. He has a passion for political research, hoping to be involved in the foreign policy world in the future.
As a native Coloradan senior with almost six years of experience, Thomas has been in the top 8 competitor positions well over 50 times, winning numerous awards in both speech and debate. Out of more than 1800 competitors nationwide, he has consistently presided in the top 2% of speechranks listings. When he's not working on speech and debate, you can find him studying Christian theology, composing music, drinking smooth coffee, or belting out lines from theater productions.
Shaylea is an NCFCA Lincoln-Douglas debater entering her 3rd year of competition. She ranked 17th in Lincoln-Douglas at the NCFCA 2017 National Championship in St. Paul, Minnesota. She's enthusiastic about Lincoln-Douglas debate as a tool to enhance students' understanding of the philosophies that shape our world.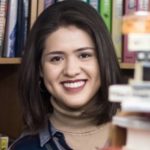 Alisa Stringer
Alisa competed in speech and debate for six years in prepared speech events, impromptu speech events, and three forms of debate. Her favorite win was a parliamentary tournament where the first place prize was a dollar store container filled with m&ms.
Kathryn Sumner
Kathryn has done three years of policy debate. She absolutely hated debate her first year, but started enjoying it her second year when she and her partner placed third at a tournament as well as qualifying for NITOC. Her third year, she and her partner placed second, third, and then first in policy for the three tournaments she and her partner attended. Research is definitely her favorite part of debate.
Rebecca Sumner
Rebecca Sumner has debated Policy for three years and has qualified for NITOC two years in a row. Both times, the qualification came within three tournaments. This past year she and her partner placed second, third, and first at the three regular-season tournaments they went to.
Sydney competed in NCFCA for 5 years in both speech events and LD style debate. She regularly advanced to out-rounds and iron-manned nationals in 2017. Sydney is currently majoring in Philosophy and English at Grove City College and is an active member of the debate team on campus. She loves debate because it teaches how to both communicate well and understand multiple perspectives and philosophies.
Coach Vance debated in National Forensic League debate while in high school from 1979-1982. In college, he judged at high school NFL tournaments in North Carolina. A homeschooling dad himself, he realized the growing potential and benefit of homeschool debate and switched over to coaching homeschoolers a couple years later. In 2001, he helped Chris Jeub with bringing The Blue Book to a more advanced level. He has been co-authoring Blue Book ever since.
Team Archives
Hundreds of champion speakers and debaters and their coaches have contributed to Monument resources since 1998. Visit our Team Archive Page to see the deep heritage of excellence in our history.
About Joining Our Team
Do you have an interest in speech and debate? Editing? Publishing? Monument Memberships need writers, copy-editors, and assistant coaches. If you fit the mold, we can certainly use your help. We pay our contributors for their work, as well as receive a letter of recommendation for future endeavors. Submit your inquiry at MonumentMembers.com/about/apply.