From
Released: Filed Under: Textbook Library Tagged With: Lifetime Access Download, Lincoln-Douglas
About "Red Book for Lincoln-Douglas Debate"
This download is available for those who own access to the LIFETIME Libraries (click to join).
Learning Lincoln-Douglas debate is made simple, successful and fun with Red Bookand its related materials. LD debaters have relied on Red Book since 2000, a true staple for their preparation. Authored by Chris Jeub, the sourcebook teaches readers the structural demands of Lincoln-Douglas debate, provides summer releases for league-specific preparation, and gives strategic substance to excel in the round to win ballots.
Debaters trust Red Book to get the tools necessary for successful Lincoln-Douglas debating.
What comes with your Red Book
A physical copy of Red Book (for a digital download instead, see here).
Twelve lessons in four units to walk you through the essential instruction in Lincoln-Douglas debate.
Worksheets customized to each lesson to help measure retention.
Each release comes with ready-to-run affirmative and negative cases.
Activities for each lesson to be shared with your club or classroom.
Digital access to the Summer Releases, resolutional analysis and spotlight cases written specifically for the current year's resolutions. A $29 value! (see below)
Each comes with ready-to-run cases and opposition summary.
Physical Red Books purchased through this site come with a 100% money-back guarantee.
Table of Contents
Introduction

What Is Lincoln-Douglas Debate?
Units and Lesson Plans
Scope and Sequence
Adapting the Schedule
Your Digital Addenda
What's Legal, What's Not
Important Changes to This Edition

Unit I: Structure of Lincoln-Douglas Debate

Lesson 1: Basic Preparation for Lincoln-Douglas Debate
Lesson 2: Speaker Responsibilities
Lesson 3: Flowing

Unit II: Strategy of Debate Cases

Lesson 4: Your Value Proposition
Lesson 5: Contentions
Lesson 6: The Rebuttals

Unit III: Model Resolutions

Lesson 7: Civil Disobedience
Lesson 8: Privacy vs. Security
Lesson 9: Liberal Arts vs. Practical Skills

Unit IV: League-Specific Resolutions

Lesson 10: Your Lincoln-Douglas Debate League
Lesson 11: Preparing for Tournaments
Lesson 12: New Spotlight Cases

Conclusion

Red Membership
Glossary
Answer Keys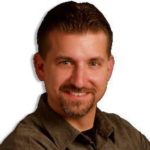 Permission & Usage
Click Here for complete information on permissions. All membership content is proprietary intellectual content, so please respect its copyright. Simply put, if you are not a Monument Member, you may not use it or share its content. If one partner of a debate team is a member and the other is not, the one who is a Monument Member must be the controller of the logins, downloads and incorporation of the Monument Membership material. Sharing logins is strictly prohibited.
Would you like to join?
Downloads like these don't grow on trees. They take hard work from experts. But we make it easy and affordable with a membership, and we'd love for you to join us! Fill out the fields below to be included in all that Season 19 has to offer:

Click here for more information.